Performer, Educator, Advocate.
Windell Smith Jr (Otherwise known as Wink) takes his passion with him across the United States to promote American Sign Language, Deaf rights, humorous comedy shows, and his one man show "My Father's Gift" which brings to life both the tragic, beautiful, and hilarious moments of both his own and his parents lives. More information can be found on the "Shows" webpage. To see if Wink will be performing in a city near you please visit the "Tour Dates" page for a complete list of show dates.
Wink also tours the US with his various workshops (also known as "Winkshops") for a full list of topics please visit the "Winkshops" webpage.
Bio
Wink, MA, MBA, NIC Master, enjoys researching and creating various workshops that focus on skill building through deliberate practice, which he wrote about in the RID Views, Winter 2012 issue. Presenting workshops the last ten years at national conferences (NAD, RID, Silent Weekend) regional conferences (RID I, II, III, IV, V), state conferences, and local workshops across the nation has given Wink experiences to enhance applications for interpreters of all levels. Wink is widely noted for the comfortable atmosphere he creates and the passion he exudes. Currently Wink travels full time performing, presenting workshops, and managing Winkshop, Inc, through which he has developed a dozen training DVDs. A fun fact: in 2016 alone, Wink traveled professionally enough miles to circle the earth over three times.
NEWS
Webinar for Goreact on Facebook live
I did a short 35minute webinar for GoReact on Classifiers (AKA Depicting Verbs), it is archived and ready for viewing. Feel free to leave a comment or a question, I will make sure to answer it! Click here to view the webinar→
Wink hosts a panel discussion with diverse Deaf PARTICIPANTS
On May 10, 2018, the UC San Diego Linguistics Department hosted a panel discussion of four members of the Deaf Community - Moises Jaramillo, Claudia Jimenez, Rezenet Moges-Riedel, and Carol Padden - to explore ideas surrounding ASL, audism, and the diversity and richness within Deaf culture. The panel was moderated by the dynamic performer Wink

Click Here For More→
By now you may have heard that the Alexander Graham Bell Association published a misleading and unsupported blog post about ASL. The linguistics department at Gallaudet University put together a well researched response which was published simultaneously with an ASL translation. I suggest you count the number of references we were able to put together. This was truly a collaborative process with many in the department even the graduate students (like me) were able to pitch in and provide input and help with the translation.
Read the response and see the translations here →
Social Media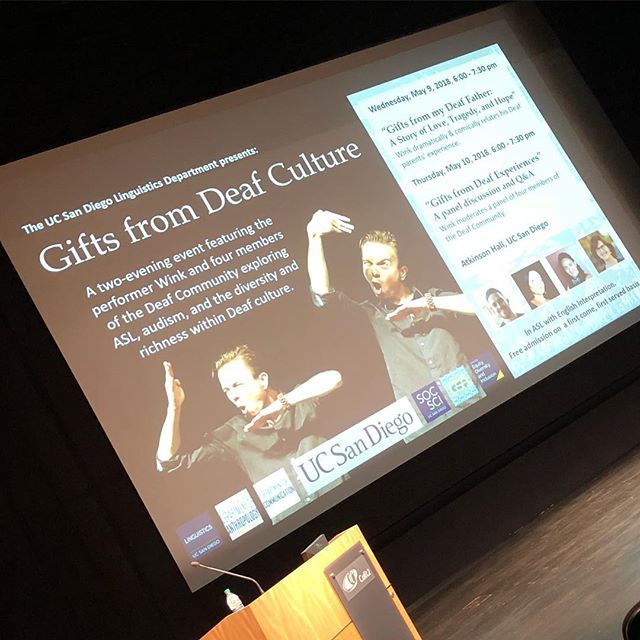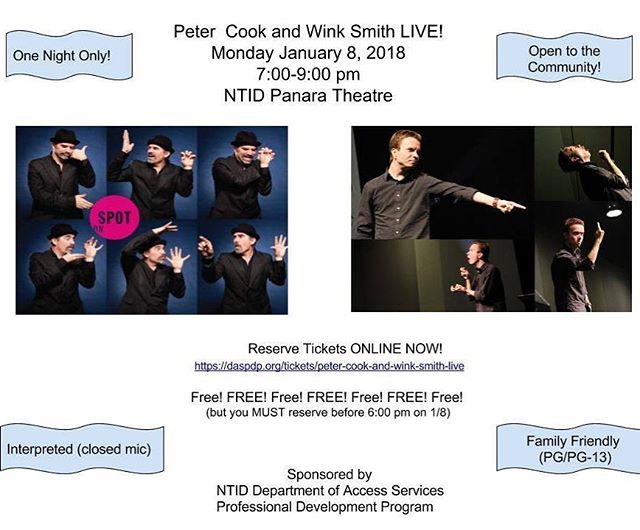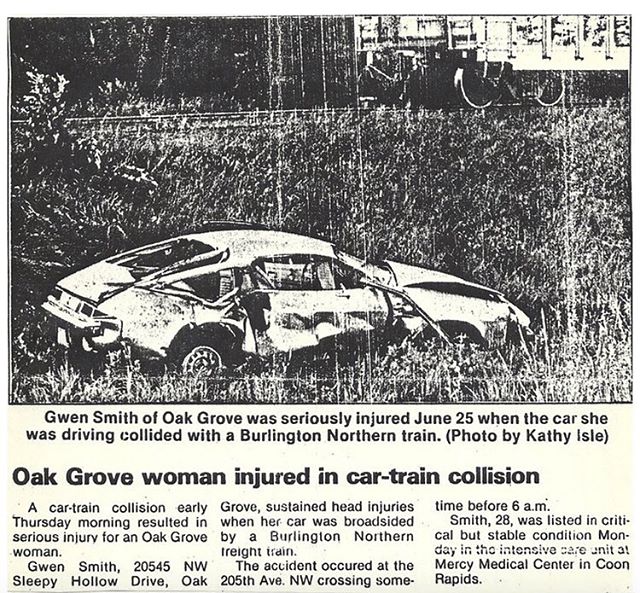 Banner Photo Credit: Kerri Clark Designs